We're dedicated to helping our clients protect their hard-earned money. Here's a little more about the people who help make that happen within our organization:
Meet the Team
behind Total Financial Solutions
Loyal and hardworking (and a fierce defender of her friends and family), Laurel has been bringing her passion for helping people to her work at Total Financial Solutions since 2015. She is exceptionally organized, and helps prepare documentation, follows up on policy services, and organizes company files. 
Laurel has an educational background that includes training with the Investment Advisor Association (IAA) as an Associate in Insurance Services and Claims. Prior to her position with Total Financial Solutions, Laurel worked for a legal services firm, was a building manager, and also spent 17 years with State Farm in the auto insurance claims division. 
When she's not working, she enjoys spending time with friends and family, going to concerts, and traveling. Her family includes her husband, Tom, their 6 grown children, their 2 grandsons, and their two dogs: Taz (a Mal/shi breed)  and Migo (a Havanese breed). Laurel loves the company's mission and enjoys being part of an organization that helps people keep their money safe.
As our Client Relations team member, Janie has been assisting Total Financial Solution clients since 2018. Whether it's baking cinnamon rolls and chocolate chip cookies for our clients to enjoy at their appointments, answering the phones, or scheduling meetings, Janie is dedicated to helping make sure our clients have a great experience. 
Born and raised in Corpus Christi, Texas, Janie graduated high school in 1979 and moved to California just 2 years later. For nearly 20 years, Janie managed a California-based towing company. When that business closed down, she decided to change careers. Responsible, dedicated, and loyal, Janie works hard to provide excellent customer service for our clients.
During her free time, Janie enjoys spending time with her loved ones. She is the mother of 2 children and the grandmother of 2 grandchildren. Janie also has a dog named Sasha and a pet sheep named Oreo. She looks forward to interacting with our clients and enjoys her work.
ReNell joined the Total Financial Solutions team in 2022. As our office administrator, she keeps the paperwork up-to-date for clients, including helping to change an address, update account information, or working with insurance companies for clients to add or withdraw money from their policies.
As a graduate of Royal High School in 1989, ReNell worked as a front office administrator for over 15 years in the medical industry. When she felt it was time for a change, she decided to join Total Financial Solutions and has enjoyed learning the business. ReNell obtained her Notary license in 2022 as well.  
In her off hours, ReNell enjoys camping and traveling in her RV with her loved ones. ReNell is loyal and trustworthy and enjoys being part of a team that helps people with retirement options. Need to change an address on your policy? Reach out to ReNell.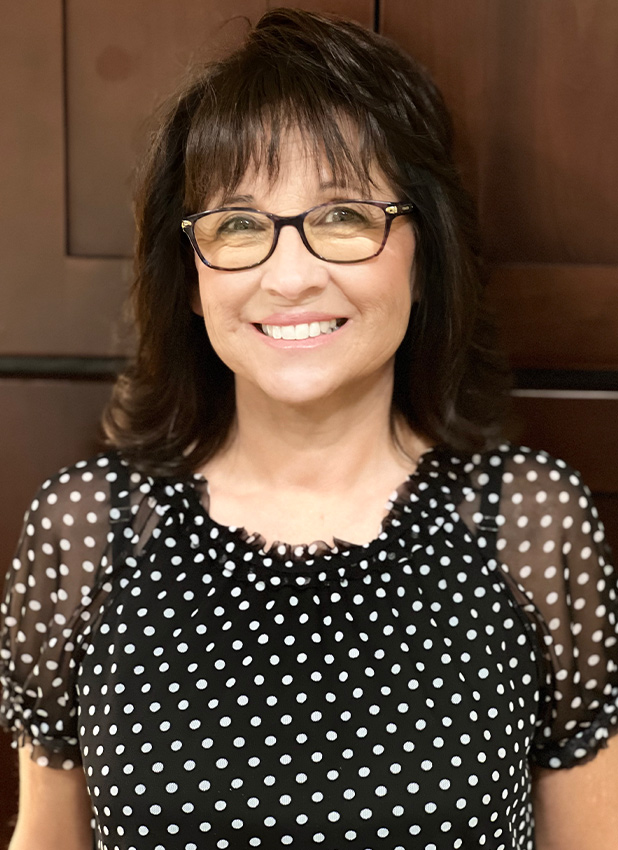 Karen serves Total Financial Solutions as our Marketing Director, a role she began in 2021. Her responsibilities include planning, coordinating, and scheduling the marketing and logistics for seminars, webinars, and client events. In addition, she contacts registrants before events, and meets and greets attendees at events. Karen is also a licensed insurance agent. 
Throughout her career, Karen has held roles in Customer Service Management and customer service. Her training ensures each interaction she has with a client is well-received, and she shows tremendous care in client interactions. Karen loves the level of care, professionalism, and level of commitment that TFS shows their clients. 
When Karen is not helping clients, she likes to hang out with friends and family. In addition, you might find her working in the yard, reading, or watching a good movie.
Life Insurance and Small Business Retirement Plan Specialist
In 2008, Jeffrey joined Total Financial Solutions as an operations assistant. He later went on to become operations manager, then marketing director. Now, Jeffrey takes his tenacious problem-solving skills and applies them to assisting clients in understanding Indexed Universal Life insurance (IUL) and helping small business owners with understanding some of their 401(k) options. 
Jeffrey attended private school as a youth and graduated in 1995. He attended college for fire science and general academics before working in the Aviation Management industry and becoming a small business owner. Jeff has been featured as a co-host in hundreds of radio shows and has also published several articles on the topic of personal finance. 
In his downtime, Jeffrey enjoys spending time with his wife (married 25 years), their 5 children, their nieces and nephews, their big extended family, and their 3 dogs. Depending on the weather, you might also find Jeffrey out of the golf course or drag racing, two hobbies that are close to his heart. Own a small business and are curious about your retirement options? Reach out to Jeffrey.
Since March 2014, Kari has been working behind the scenes and side-by-side with our agents to help bring exceptional service to our clients. As Operations Manager, Kari facilitates new application submissions and transfer paperwork. She also assists with customer service and follows up with our clients, answering any questions they may have about the administrative process.
With an Associate's Degree in Science, Kari went on to work in the mortgage industry for 17 years before joining the team at Total Financial Solutions. In fact, Kari was a client of Arif Halaby's for 20 years and got to experience the culture of this organization first-hand. When she was offered the position to work in the company, she took it. Kari is hard-working and loyal to her friends and family.
When not helping Arif and his clients, Kari likes to camp as well as spend quality time with her family and friends. She has lived in Simi Valley for most of her life, has been married for 25 years, and has two young adult children, and a dog named Dallas. Kari looks forward to helping you feel part of the Total Financial Solutions family, where we put our client's needs first.